REVIEW POLICY
In each issue we'll be reviewing four volumes of poetry, literary criticism and poetry 'how to' primers. We purchase and review poetry at random from retailers world wide (mostly Amazon) and we review fairly and independently. We also write solicited reviews. Our review process is the same regardless of whether the review is solicited or unsolicited.
SOLICITED REVIEWS
Getting independent, honest reviews for your chapbooks and anthologies is extremely difficult for poets, who are often published independently, either with small (or tiny) publishers. We love poetry, and know the success of your volume often depends on independent reviewing. We offer a limited review service for both traditionally published and independently published poets.
Upload the full pdf file of the book you wish us to review.
Send us a separate JPEG file of the cover if this is not included in your MS. Send this to quarterdayreviewNOSPAMTHANKS@gmail.com [remove the capitalised words from the email address].
Indicate in your cover note whether or not this book is published and, if it is, provide information on pricing and the retailer in your cover letter.
We review both free verse and classical forms. We love poetry in all its forms, but of course, we do have a slight preference towards traditional verse.
We charge a reasonable reading fee of £30 GBP for the review of chapbooks and anthologies. This money goes towards running Quarterday and (eventually) to paying our poets. The only reason why we charge you a reading fee is because we give you the option of asking us not to publish it. To place our reading fee in perspective, Kirkus will charge you around $500 USD for a solicited review of your work.
We also review a selection of published anthologies and chapbooks plucked at random from retailers worldwide. If we pick your work at random from Amazon, then we publish it. We don't divulge which reviews are paid for and which are not, because
We treat everyone the same — no exceptions. Your work will be reviewed to the same standard whether you or your publisher solicits a review from us (paid) or whether we review your book at random (unpaid). However, if you've paid a reading fee for us to review your work, we will let you see the review before we publish it, and we'll also give you the option to veto publication.
Because we treat everyone the same, bear in mind what your volume will look like in a thumbnail next to the review. We strongly advise that independent poets have their work edited by a third party, and their book covers properly designed. We do give attention to the aesthetics of the volume as well as the content in our reviews.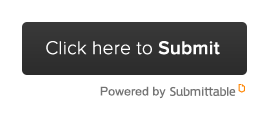 READ OUR REVIEWS
Poetry Collections:  Shining from a Different Firmament by Beatriz F. Fernandez Some Things Matter: 63 Sonnets by James Nash Poetry Like Bread: Poets of the Political Imagination, ed. Martin Espada Poetry Reference:  The Ode Less Travelled: Unlocking the Poet Within by Stephen Fry