We are currently accepting submissions for our second issue, scheduled for publication on October 31st, 2015.
As you might expect, this is the issue for your dark themes around the Day of the Dead, Hallowe'en, All Souls Night, and autumnal seasonal themes.
Our next reading period is from August 10th-October 10th. Submissions sent after this date will not be considered for publication.
Please read our guidance carefully before submitting using our online submission manager (link at the end). We cannot accept email submissions.
WHAT TO SEND US: 
We try and keep the theming linked to the physical season in the Northern Hemisphere (e.g. the Samhain issue, out on Halloween, will probably have darker poetry than the Beltane one) but we don't want to box you in too much: if you have a good poem; send us it. We want your best poetry. We have a very strong preference for traditional poetry in any form. This gives you  very broad scope to express yourself while still paying homage to ancient poetic traditions.  We're seeking  formal poetry in English, from double-dactyls to villanelles. Examples of the forms we are interested in include, but are not limited to:
Blank verse (eg unrhymed iambic pentameter).
Metered rhyme
Scots stanzas
Sapphics
Sonnets (including crowns)
Korean sijo.
Japanese haiku and senryu
Ghazals
Haibun
Limericks
Song lyrics.
We will also consider haibun and prose poetry of no greater than 500 words.
What's a hard sell?
Free verse. There are lots of great markets out there for free verse, so please consider submitting to them before approaching us. However, if you feel your free verse fits our aesthetic in terms of themes, then by all means submit. Your free verse should have a strong narrative arc, memorable voices, clear diction, and witty wordplay.
Work with inventive formatting or concrete poetry.
 Sparkly vampires and cancer poems.
For the Samhain (October) issue only we are not accepting villanelles. We like to publish a variety of poetry forms, and our villanelle plate is a present full to overflowing. However, there are similar forms out there you might like to try.
What we cannot accept: 
Dull or predictable rants about someone else's religion or politics. Yes, even Republicrats or Democrans. Even them.
Emotional venting with no attention paid to form, rhyme, rhythm, diction, or storytelling.
Graphic sex or violence that does not further the storytelling.
Work which has been published elsewhere.
Poetry that isn't in English, (but we will consider your own translated poetry).
 Spells or New Age how-tos.
POLICY ON EROTIC VERSE
Eros is — and always has been — a fit and proper subject for poets since poetry was first written down. For some reason in this world of exceptional license there exists within literature exceptional prudery.  So, after much consideration — and frankly because the editorial team loves the erotic in poetry — we've decided to revise our submissions policy on this with a  few caveats.
Eros concerns the emotion and psychology of sex, and Venus (pornography) concerns graphic descriptions of physical acts. We're looking for the former. If your work contains just graphic depictions, it will be rejected because it's not erotic.
Your verse must be erotic, not purely pornographic.
Your verse must be in a traditional form, and
You must adhere to both the theme of the issue and contain mythic or speculative elements. For example, if you're writing about a sex doll, it might be a good idea to reference the Pygmalion myth.
Your poem must tell a story, and what sex there is must further that story. 
You must tag your work by using the correct submission category so that our staff readers who don't want to read erotic verse don't stumble on it.
We have space for one erotic poem per issue. So make it good 'un.
For specifically erotic verse, no non-consensual acts and please, for the love of the Saints and Angels, the poetry should depict adult humans. 
If in doubt, query. 
SUBMISSION GUIDELINES
We prefer Standard Manuscript Format, but aren't fanatical about it:  so long as the work is readable you should be fine. All submissions should include the author's name and byline, titles and the name of the technical form above each poem, and e-mail address.   We're a rare market for long or epic poetry, which we define as any single poem or series of linked poems over 150 lines (for example, a sonnet crown). If your work exceeds 220 lines please query first. Please mark this as LONG POETRY QUERY in the subject header. Accepted file formats are TXT, RTF, DOC, DOCX, and ODT.
Haibun and Prose Poetry guidelines:
Send us up to three poems, no longer than 500 words each, and 1500 words in total, in a single document. Please separate your poems with a page break.
General Poetry guidelines:
Send us up to six poems (no longer than 220 lines in total)  in a single document. Please note that three haiku or short poems count as your six-poem limit. Please separate your poems with a page break.
RIGHTS AND PAYMENT:
We're so sorry we have to change our policy on payment. At this time we can't pay you anything for your work. (Please note that poets whose work was accepted before August 1st will still be paid). We hope to revert to our original dream of being a paying market soon — but the bottom line is the money has to come from somewhere. You will however receive publication credit for your work and our undying thanks, hugs and kisses.
By submitting to Quarterday, you warrant that your poetry is your own, original, and previously unpublished work. By submitting to Quarterday, you agree to grant us First Serial Rights and Nonexclusive Archival Electronic Rights, so we may continue to archive your work on the website and in the quarterly digital issues. If your work is published elsewhere in the future, please acknowledge Quarterday as the first place it appeared. If at any point you wish for your work to be removed from the website, feel free to contact us. We're only looking for text and still image rights only. You retain your rights to everything else, including performance rights, and we're happy to provide a text link to a vimeo or youtube film of your performance.
POLICY ON SIMULTANEOUS & MULTIPLE SUBMISSIONS
Simultaneous submissions are fine so long as you let us know if the work is accepted elsewhere. Since we allow for multiple works to be sent in a single document, please only submit one document at a time. You're welcome to send us more as soon as you receive a response.
 REJECTIONS, FEEDBACK & CRITIQUE
Everyone hates getting rejected. We feel your pain. If we like your poetry but think it needs some work before publication, we'll write to you inviting you to revise and resubmit the piece. One day we'll be able to offer feedback when we reject work. Unfortunately, we're not able to do this right now, and we're not able to enter into discussion about our decision-making process. There are many writer critique sites, such as Inked Voices and Scribophile were you can hone your poetic ability, and we'd encourage you to make use of these wonderful communities. There are lots of reasons why we might reject a great poem. It might be wonderful, but not fit our aesthetic. We might have just accepted a similar work. Your poem might be a little long, or a little short, for the space we have left.  Just because we reject your work, does not mean to say it's no good or unpublishable! We'd encourage you to keep developing your craft and resubmitting your work elsewhere, and please consider us again in the future as a market for your verse. We hope to respond to all submissions within three months. If it has been longer, feel free to query us at the submission e-mail, with QUERY and work title in the subject line.
IF YOU'VE READ ALL OF THE ABOVE, (REALLY, REALLY AND TRULY), THEN: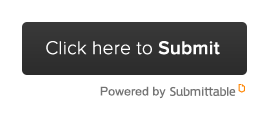 QUERIES?